HOME > Products > Wire Rope > Hoisting Application
Hoisting Application
Cable Laid Wire Rope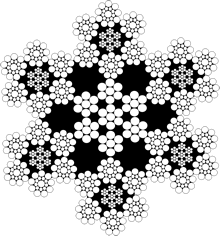 Cable laid wire rope is a wire rope composed of IWRC with Six IWRC 6 x S(19) ropes.
Compared to other hoisting items, damage on characteristics of wire rope can be checked visually for safety inspection. However, general wire rope, traditional type of which is 6x24 or 6x37, is very much hard to be handled in hoisting operation due to less flexibility which yet makes feeling heavy. This problem causes customer to select natural or synthetic fiber rope. Currently in fact, additional needs for "Less workload" and " Extra durability" for longer replacement cycle have been increasing, though wire rope traditionally being needed "Safety as No.1" and being recognized as typical consumable products.
It can be said that Cable Laid Wire Rope makes it possible what regular wire rope can not accomplished. That is, it's been responding to the needs of the times such as "friendly for worker"(easy handling) and "Ecological"(Less industrial waste helped by high durability) as indispensable industrial material familiar with customers with many thanks.
Safe-lock
Our safe-lock is an end-termination with forming eye and a folded back wire rope being attached by aluminum alloy or steel ferrules with pressure being applied to an attachment.
Characteristics of Safe-lock

Safe-lock is a strong bonding, with sustainability more than 95% of breaking strength of wire rope.
Safe-lock being a durable. Surface of terminated end being smooth, unlike an eye-splicing, deformation of wire and any pointing wires, harmful to hands, will not be seen.
Safety-lock being safe. Evenly pressed both eye and wire using extra-strength hydraulic pressing machine.
Safe-lock being easily handled. Fitting of safe-lock, ferrules, made of aluminum alloy, being lightweights and shorter fitting, termination being made of metal, which will not be harmful to hand of worker without being scratched.